MORE REVIEWS TO BE POSTED SOON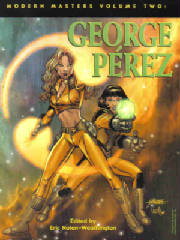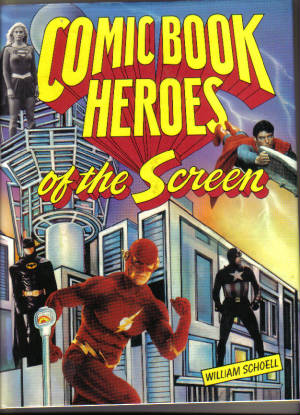 THE STERANKO HISTORY OF COMICS VOLUME ONE. Supergraphics; 1970. One of the very best books ever written about the comic book industry, this superb oversized volume by Jim Steranko – himself a highly gifted comic book artist – looks back with affection, humor, and an insider's appreciation at the golden age of comic books and where they came from. No one seriously interested in the history of comics, their influence and growth as an art form, should be without this volume. Steranko not only tells of all the wonderful heroes and comics of the thirties and forties, but goes behind the scenes to tell us about the writers and artists and how they came up with their ideas. This first volume includes fascinating chapters on the comic strips and pulp magazines that heavily influenced, and were eventually replaced by [in the case of the pulps at least], comic books. The first "super-heroes," as they were eventually called, appeared in the pulps. There are also full chapters on Superman, Batman, Captain America, The [original] Human Torch and Sub-Mariner, the Best Supporting Characters [such as Flash, Green Lantern, and Wonder Woman], and boy's adventure comics such as Boy Commandos and Newsboy Legion by Jack Kirby. There are dozens of illustrations, including reproductions of many classic comic book covers from the period. If that weren't enough, as a bonus the book features a wonderful wraparound poster-cover of dozens of heroes [both golden and silver age] drawn by Steranko. Excellent, and well worth looking for [along with Volume Two]. You'll also want to break your bank account looking for some of the issues discussed at online comics shops and elsewhere.
THE STERANKO HISTORY OF COMICS VOLUME TWO. James Steranko. Supergraphics; 1972. Continuing his exploration of the Golden Age of Comics and comic book artists, in this volume Steranko explores the worlds of Captain Marvel and the whole Captain Marvel family [Capt. Marvel Jr. and Mary Marvel etc.]; other Fawcett comic heroes such as Spy Smasher, Ibis, Master Man and Bulletman; the saga of Blackhawk and his fellow freedom fighters; Hillman Comics' Airboy [vs. the Rats!] and other aerial heroes such as Skyman and Capt. Midnight; the tragic Jack Cole and his creation Plastic Man; other Quality comics' heroes such as Uncle Sam, Dollman, the Red Bee and Capt. Triumph; and Will Eisner and his creation The Spirit. This is an informative and generally entertaining read chock a block with black and white comics covers and a full-color wraparound poster by Steranko for the cover. As usual, Steranko not only explores the heroes and their better stories, he interviews the writers and artists and goes behind the scenes to describe the operations of various comic publishers and artists' studios. Some sections drag a bit, depending on your taste. I've never particularly cared for Plastic Man, for instance, and despite his talent and influence as an artist, I've always found both Eisner and The Spirit to be vastly over-rated. This volume reprints a rather minor Spirit tale, a spoof of Hitchcock's The Paradine Case, which is rather silly and forgettable. Eisner's art may be cinematic, occasionally inventive, and well laid-out, but it also frequently appears rushed and sloppy and lacking in compositional dynamism. Okay-- but no Kirby! Whatever its flaws, this is an important book for the serious comics enthusiast. Too bad subsequent volumes, which were planned, never materialized. In volume one Steranko suggests that comics quickly replaced pulps because people did not really like reading and found the comics easier to follow ["less intellectually challenging and faster"]. Perhaps not enough comics fans wanted to read a book about comics!
MODERN MASTERS VOLUME TWO: George Perez. Edited by Eric Nolen-Weathington. TwoMorrows Publishing; 2003. If you're an admirer of top artist George Perez, this is a must-have volume, as it tells the reader just about anything he or she might want to know about this talented artist and writer. Presented in the form of one long and incisive interview, the book explains in Perez' own words how he became an artist, his biographical background, his working methods, his contribution to the writing aspect of many of the stories he's penciled, his opinions of many fellow artists, his likes and dislikes when it comes to drawing heroes, and his relationships behind the scenes with many of the people that he's worked for and with. The book is also full of examples of his early and professional artwork, and tells us about his latest contributions to the field. Perez loved to do team books despite all the extra work, and are we fans glad that he did! The Avengers, Justice League of America, Crisis on Infinite Earths, and, of course, JLA/Avengers [and yes Perez talks about what went wrong with the first version of this epic tale] all offer proof of this man's flair and artistry. Perez' work has both a sensuousness and a sensuality to it, on top of a sheer visual panache. An excellent volume.
COMING SOON!
We'll be posting more reviews of many excellent studies of comic books. Look for them soon!
Artwork is reproduced strictly for historical and scholarly purposes. All DC characters are copyrighted by DC Comics. All Marvel characters are copyrighted by Marvel Comics. All other characters are copyrighted by their respective copyright holders.
Copyrighted 2005 by Superhero Comic Review